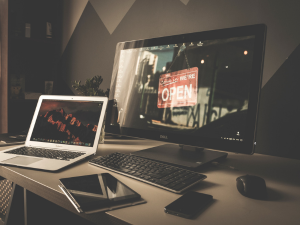 As businesses use digital solutions, business owners and CEOs need to be aware of the possible risks of the tech they've chosen. Even though many solutions have good security features to protect their customers, you should still look at specific risks and how likely they will affect your business. Here are five chances that companies need to think about when it comes to technology.
You already know about some of the risks that come with technology. Remember these risks to protect your business and deal with possible threats cautiously.
Accountability
First and foremost, businesses should have a team that works to reduce risks and takes responsibility for any mistakes. This group should develop new ways to protect the business's digital assets. It should also help hold people accountable if a big problem comes up by:
Figuring out what caused the problem
Assisting with drafting public statements about the issue
Finding and sharing solutions that address the problem
Data Loss or Breach
Even with advanced security steps, your business can still lose or steal data. Personal or financial data saved on a company's cloud is a clear example of data people want. One data source that is often overlooked is the technology you use to run and organize your business.
If you protect your business's mindset, knowledge, and methods, that critical information might not reach competitors. Some of the best ways to run a business are to keep trade secrets secret and to keep customer and staff information safe.
Technical Debt
Many business owners don't worry about technical debt. Any debt resolution is a long-term goal to achieve. Still, prompt resolution leads to more success in the immediate future. See whether your team can resolve any issues with your current digital infrastructure each month. This allows your staff and customers to quickly adapt to and appreciate the changes while progressing your company.
Personal Device Usage
Everyone owns a mobile device these days. You'll commonly see customers and employees alike check their phones or tablets occasionally. But personal devices only sometimes sport the most recent security features necessary to prevent malware and other threats from attacking your network.
Look into implementing risk management policies that address this. You can also install a guest network for device connections.
Phishing
Phishing is among the oldest tech-related risks businesses need to consider. Yet, many staff members can still fall for a phisher's sophisticated tricks. Phishing attempts are not as obvious as they once were. A phishing email can perfectly reflect a newsletter from inside the company.
Keep your staff updated about what more recent phishing emails might look like. Some companies develop educational courses to help employees identify and avoid phishing attempts.
Strong Risk Management for Businesses 
Stay updated on these and other tech-related risks businesses need to consider. Doing so will protect your business currently and in the future. Learn more proactive approaches to risk management.